Conference Venue
Nagaragawa Convention Center
, Gifu, Japan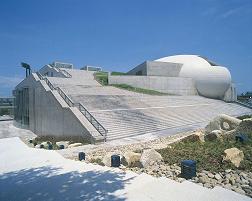 The Nagaragawa Convention Center is located next to the beautiful Nagara River. The Gifu Memorial Center, Nagaragawa Sports Plaza and Mirai Hall, three separate facilities are located in the area surrounding the convention center. A wide array of accommodations ranging from world class hotels and Japanese style inns to various hotels with hot springs are available for visitors. This area where sports industrial and cultural events of an international caliber are held is known as the World Event and Convention Complex.
About Gifu City
Gifu City is located in the center of Japan. Although it is the capital of Gifu Prefecture, it is blessed with an environment full of natural beauty; the Nagara River running through the center of the city has clear water, and Mt. Kinka is rich in greenery.
Gifu is easily accessible both domestically and for travellers coming from abroad. Gifu can be reached by train in 20 minutes from Nagoya, 1 hour from Central Japan International Airport (CENTRAIR), 2 hours from Tokyo, and 1 hour from Osaka.
Gifu City is well known as a historical city with Ukai (cormorant fishing) in the pristine Nagara River --a tradition with some 1300 years of history. It is also famous for Gifu Castle, a central landmark in the history of 16 century daimyo- general ODA Nobunaga.
Gifu City was also approved as an international convention city in 1988, and has continued to grow in popularity as an international convention and tourism city ever since.
For further information, please visit the website of the "Gifu Convention and Visitors Bureau."


Sightseeing Spots around Gifu City